The Ann Arbor Area Board of Realtors just released detailed market stats for last month. Prices are still going up, but what's very exciting is that the number of listings is also up - that's what we really need! Take a quick look at the summary below and then read the full report if you're intererested.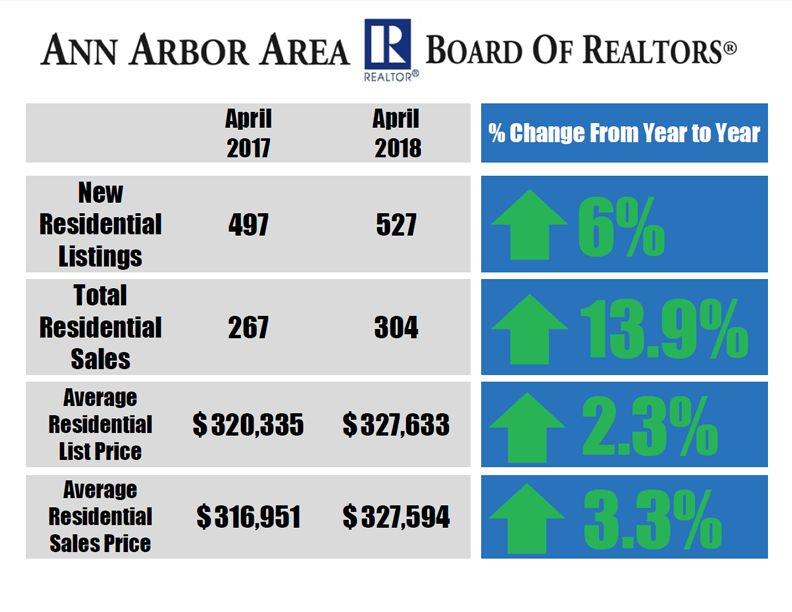 Read the detailed report here to see this info broken down by specific city, average days on market, etc:
https://drive.google.com/file/d/1YpnVUYub-7OIThwbSCCtIQM5yMNnIbB1/view?usp=sharing
Hope this is helpful/interesting for you. Let me know if you have any questions or there's anything I can do for you.