Higher Sales Prices and Fewer Sales in 2018
Overall, the Ann Arbor area housing market saw higher housing prices in 2018 compared to 2017. The average sales price of single family homes in 2018 was $321,737, 6.2% higher than the average sales price in 2017. Condos sold at an average of $254,051 in 2018, 13% higher than the $224,818 average sales price of 2017.
Average listing prices were up for both single family homes and condominiums in 2018. The average list price of single family homes in 2018 was $326,374—up 6.2% from 2017—and the average list price of condominiums in 2018 was $256,318—up 13.3% from 2017.
The number of new listings year-to-date was up 2% from 2017, with a total of 5,789 new residential listings in 2018. 2018 finished with 7.1% fewer total residential sales overall compared to 2017.
Despite sales slowing towards the end of 2018, the housing market is predicted to have a good year in 2019. According to research from CoreLogic's Home Price Index, home prices are expected to appreciate by 4.8% in 2019 and interest rates are expected to rise.
Here is the full report produced by the Ann Arbor Area Board of Realtors: Washtenaw County 2018 Market Stats.pdf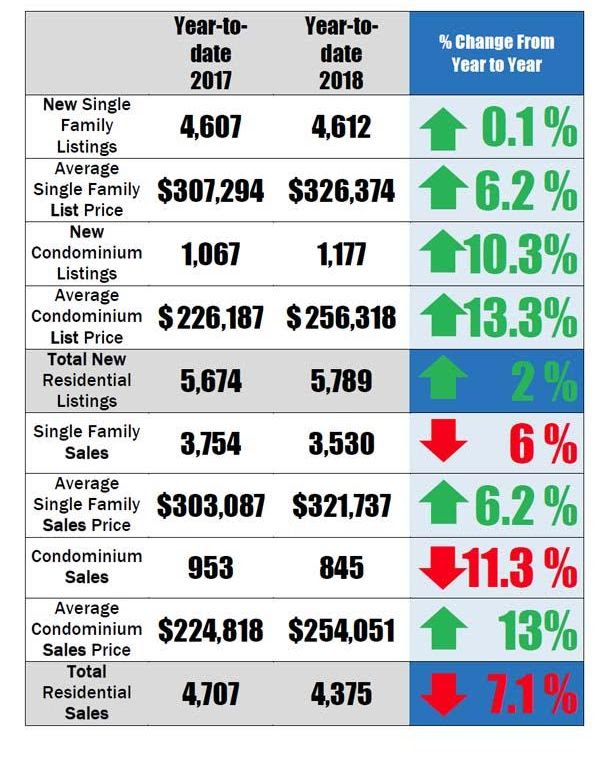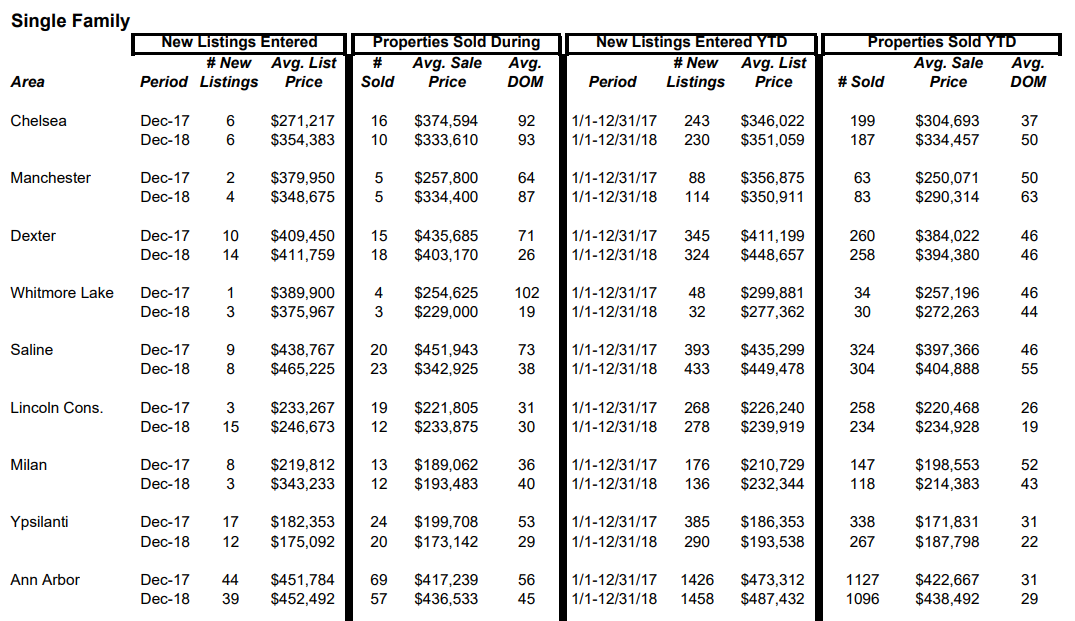 The "Monthly Housing Statistics" published each month by the Ann Arbor Area Board of REALTORS® represent the housing activity of the Multiple Listing Service and not necessarily all the housing activity that has occurred in Washtenaw County. If you would like more details or information about our statistics, please email mls@aaabor.com.
All of this information courtesy of the Ann Arbor Area Board of Realtors.